Share the post "Samsung Electronics to Invest $2.64 Billion in Extending Its 17 Line for DRAM"
Samsung Electronics is going to carry out investments of up to $2.64 billion (3 trillion KRW) to extend its 17 Line, which is located in Hwasung, for DRAM. When these investments are completed, there will not be any empty spaces at 17 Line. Besides DRAMs, Samsung Electronics is also producing 3D NAND flash memories at 17 Line and is planning to mass-produce system semiconductors as well.
According to industries on the 1st, Samsung Electronics' Semiconductor Business Department recently told its equipment partners about extension of 17 Line and is discussing with them regarding bringing their equipment in. Some of these partners already received orders in March. Based on introduction of 300mm wafer, size of investments will be about 35,000 sheets per month and will be worth between $2.20 billion and $2.64 billion (2.5 trillion KRW and 3 trillion KRW). 10-nano-level DRAMs will be produced from tis extension. Series of processes such as orders, production of equipment, and introduction of equipment will be carried out until end of this year or early next year. Initial mass-production is expected to take place during second half of this year.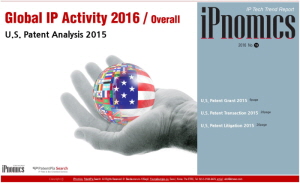 By converting 11 Line, which was a semiconductor production line, into a line for image sensors, Samsung Electronics has decided to invest into DRAMs in order to offset loss from input of wafers for DRAMs. This investment has a strong tendency for supplemental investment. Samsung Electronics' 11 Line in Hwasung is a facility that was made in 2010 and combines old 200mm 10 Line and 300mm 11 Line. Samsung Electronics produces image sensors as the major item at 11 Line and has been producing DRAMs at a partial space of 11 Line. 11 Line will become a production line for CMOS (Complementary Metal-Oxide Semiconductor) CIS (Contact Image Sensor) in the future.
Unexpectedly, 17 Line has become a mixed facility that produces high-tech semiconductors and a 'hybrid fabless manufacturing'. Initially 17 Line was constructed to produce system semiconductors and that is why everyone said that Samsung Electronics started investments for 'S3 (System 3 Line)' at that time.
However customers of Samsung Electronics' foundry business left at the time when 17 Line was constructed and this left Samsung Electronics with no choice but to start its first investments with DRAM. Based on input of wafers per month, 17 Line was able to produce 40,000 sheets per month at that time. Second and third investments were for equipment investment (40,000 sheets) for 3D NAND flash memory that was carried out last year and investment for expansion of output of 10-nano system semiconductors respectively. Third investment is able to produce 25,000 sheets per month based on input of wafers per month. Lastly fourth investment was decided to be an investment for production of 10-nano-level DRAMs.
Although 17 Line looks as one facility from outside, it is divided into four sections internally and they all have different names. 17 Line and 16-2 Line are areas that produce DRAMs and 3D NAND flash memories respectively. S3 Line is a foundry for 10-nano system LSI (Large Scale Integrated Circuit).
"Samsung Electronics' 17 Line will be recorded as a model that has seen effects from making flexible investments depending on market situations." said a representative for an industry. "Because semiconductor industry is a changeable industry that can change monthly investment plans, even Samsung Electronics' competitors are closely benchmarking Samsung Electronics' operation in investments."
"Because this investment is a supplemental investment to restore loss (increase in number of steps of processes during miniaturization) from input of wafers that comes from change in purpose of 11 Line and miniaturization, there will be almost zero impact this will have on supply and demand of DRAM." said a representative for a different industry. "Because this investment will be a huge amount, this will benefit Samsung Electronics' partners in equipment."
When investments are finished, there will not be any open space at Samsung Electronics' business plan in Hwasung. Samsung Electronics has decided to construct a new factory at a parking lot next to 17 Line and is thinking about investing into 7-nano system LSI line.
Staff Reporter Han, Juyeop | [email protected]
Share the post "Samsung Electronics to Invest $2.64 Billion in Extending Its 17 Line for DRAM"