Share the post "ETRI Develops Platform Technology That Automatically Categorizes Live Broadcasting Media"
There are many times when viewers miss important scenes that go by instantly while they are watching sports games and think about what if they are able to pick and watch these scenes whenever they want.
South Korean research team has developed a technology that will solve such request. It seems that people will be able to use personalized media service from IPTV, cable TV, and mobile archives shortly.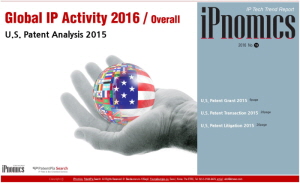 Electronics and Telecommunications Research Institute (ETRI, Director Lee Sang-hoon) announced on the 25th that a research team led by Professor Cho Ki-sung of Smart Media Research Group has developed a 'personalized broadcasting platform technology' that will provide information from sports games after indexing and editing it based on particular 'event' of broadcasting.
This technology includes event information acquisition technology that utilizes broadcasting by words, media information extraction technology that utilizes Deep Learning, and event section automatic analysis technology.
For instance, this technology will obtain information from events such as shots, rebounds, hits, and homeruns through broadcasting by media and recognize formation of a screen or movement of a player and finds corresponding section of an event from media broadcast.
Through Deep Learning technology, computers can automatically categorize and extract information such as pitching forms, scenes, duration of games, and number of pitching. Information that is extracted analyzes manufacturing pattern of media that is broadcasted and distinguishes sections of events through Machine Learning algorithm. It is based on a method that matches event that is distinguished through broadcasting by words with corresponding section and records information from sections of events and gathers media.
Its characteristic is that it has increased level of accuracy that will extract images and videos by applying Deep Learning. It is difficult to accurately tell what kind of meaning players' behaviors have through a regular method.
Research team explained that this technology will provide personalized replay service when it is applied to a setup box of IPTV. It can also automatically index enormous amount of media and use it for mobile archiving services.
Research team is also working on commercializing this technology. ETRI submitted this technology to an international broadcasting equipment exhibition called NAB and received high praises and it is already discussing with some broadcasting companies and broadcasting contents companies about transferring this technology to them.
Although this technology is limited to baseball and basketball games, research team is planning to expand it towards other sports that have constant media manufacturing patterns. It is also considering about applying this technology to other fields. When technologies that can recognize faces and objects are applied, this technology can also be used in drama and entertainment fields.
"This technology is at a level where it can be commercialized immediately." said Professor Cho Ki-sung. "It will be an opportunity to create new industries in a field of media contents since it can automatically extract media contents and apply values."
Staff Reporter Kim, Youngjoon | [email protected]
Share the post "ETRI Develops Platform Technology That Automatically Categorizes Live Broadcasting Media"