Share the post "Samsung Electronics to Commercialize a New Memory Called MRAM"
A generation of next-generation memory semiconductor MRAM is set to be opened as Samsung Electronics is going to apply MRAM to its system semiconductor foundry services.
MRAM is a nonvolatile memory that utilizes electron spin that occurs from applying current to magnetic material and writes and reads data depending on changes in resistance value. Its characteristic is its speed that is fast as DRAM.
Samsung Electronics has come to a conclusion that it will be easy to create markets if it uses MRAM as an internal memory for system semiconductors. This indicates that it is planning to sell IPs (Intellectual Property) for its process technologies rather than selling individual product.
According to industries on the 24th, Samsung Electronics' DS (Device Solution Sector's System LSI Business Department finished producing a prototype of SoC (System on Chip) that has MRAM built inside and is carrying out business activities on its customers. At Samsung Foundry Forum Event that is going to be held in the U.S. on the 24th of May, it is going to introduce its process technology for MRAM embedded memory in detail.
It chose NXP as its first customer. NXP and Samsung Electronics have agreed on a foundry contract regarding mass-production of 28-nano FD-SOI (Fully Depleted – Silicon on Insulator). Starting from this year, SoC i.MX series for IoT (Internet of Things) will be mass-produced through FD-SOI process. Although flash memories will be built inside of new products this year, it is heard that Samsung Electronics' MRAM embedded memory technology will be utilized for next year's next-generation SoC and MCU (Micro Controller).
FD-SOI is a technology that Samsung Electronics is pushing for middle-end semiconductor foundries. This technology forms a very thin insulated oxide film on top of a silicon wafer and forms flat transistor electrodes on top of it. Insulated oxide film completely seals bottom side of a transistor and reduces parasitic capacitance that occurs when electrons move through gates and amount of current that is leaked.
MRAM is utilized in this FD-SOI process. Customers can choose between flash memory and MRAM through embedded memory technology.
Samsung Electronics completed a prototype by using embedded MRAM memory technology. It introduced the result of this prototype through a form of poster paper at IEDM (International Electronic Devices Meeting), which is a society for semiconductor process that was held last December. According to this paper, prototype of Samsung Electronics' display timing controller (TCON) that has MRAM built in showed same performance as products that have high-speed and expensive SRAMs built in. TCON is a chip that creates variety of control signals and data so that words and images can be marked on display devices and is known as the brain of a display panel.
According to Samsung, production cost of embedded DRAM is cheaper than production cost of flash memory. 10 sheets of masks are needed in order to build 45-nano flash memory inside of SoC and 20 sheets of masks are needed for 28-nano flash memory. However only 3 to 4 sheets of masks are needed for MRAM and this lowers number of processes. Size of MRAM is also smaller than flash memory and its speed is also faster than normal flash memories. Compared to SRAM, MRAM only takes up 30% of an area and rest of area can be used for areas of other designs.
As Samsung Electronics applies MRAM to its foundry business, it is likely that this will open up new memory markets. Intel and Micron already commercialized PRAM called '3D XPoint'.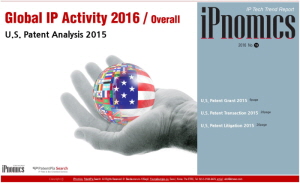 "Because Intel is dominating PC CPU markets, it was easy for Samsung Electronics to after markets for servers and PC storages with new memories." said a representative for an industry. "It seems that Samsung Electronics is looking to sell MRAM as IP in its foundry business where it has competitive edge in."
Staff Reporter Han, Juyeop | [email protected]
Share the post "Samsung Electronics to Commercialize a New Memory Called MRAM"