Doosan Group is planning to enter markets for collaborative robots that help people with manual labor. As Doosan Group, which has financial strength and brand power, is set to enter collaborative robot markets, it is expected that there will be changes such as fast growth in South Korean collaborative robot markets.
According to industries on the 29th, Doosan Group is planning to commercialize collaborative robots that are being developed by its subsidiary called DRA by end of this year. Unlike current robots, collaborative robots are used to assist people with their work. Rather than replacing laborers with machines, they increase work efficiency.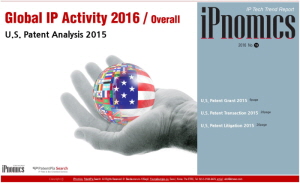 Doosan Group established DRA in July of 2015 and started developing robots. It is heard that DRA is very close to finish developing collaborative robots.
DRA is also looking to hire more employees in order to commercialize collaborative robots. In last month, it put out a notice regarding hiring of new employees for university students that have majors related to robots.
DRA's notice stated that it is looking to hire students who have majors related to robotics for its new project. Newly-hired employees will be working at DRA's R&D center in Suwon-si and they are going to develop hardware and control systems for robots. It clearly stated that it is going to change its mission after releasing new collaborative robots.
DRA also hired many occupational personnel who have experiences in software and hardware for robots from variety of hiring portal sites.
DRA is going to participate in 2017 Robot World that is going to be held at Kintex in September. DRA is included in the list for participants of 2017 Robot World. Robot World's explanation materials clearly stated that DRA is going to have its own separate booth. DRA is also planning to be a keynote speaker for a field of collaborative robots. Fact that DRA has been staying in the background in the past, it is likely that 2017 Robot World will become a debut stage for DRA.
"It has been many years since Doosan Group established DRA and has been preparing to start its robot business." said a representative for an industry. "It is known that it has already been discussing with universities and relevant research institutions regarding its robot business."
It is expected that dynamics of South Korean robot markets will also change as Doosan Group is jumping into industrial robot markets. Currently Hyundai Robotics and Hanwha Techwin are the only South Korean large corporations that are in industrial robot markets. It is heard that Samsung Electronics is also looking to enter robot industries. As robot markets are growing, large corporations are also looking to enter robot markets as quickly as possible.
Until now, South Korea's robot markets have been led by small and medium companies. However it is expected that South Korea's robot industry is going to grow its competitive edge slowly as large corporations are joining the markets one after the other.
"It is true that DRA is a subsidiary of Doosan Group that manufactures robots." said a representative for Doosan Group. "It is difficult for us however to disclose any detailed information since we are still in a preparation stage of our new business."
Staff Reporter Lee, Youngho | [email protected]