Share the post "Harman Makes AI Speakers as Its New Driving Force and Strengthens Synergy with Samsung Electronics"
Harman is going to make AI (Artificial Intelligence) speaker markets as its new driving force. After working with Amazon, , and Microsoft in a field of AI speakers, it is going to put out an AI speaker that is a collaboration of Harman and Samsung Electronics starting from next year. Harman is planning to focus on strengthening synergy with Samsung Electronics in electric equipment and audio fields.
Harman introduced lifestyle audio products that are equipped with Smart technologies at 'IFA 2017' that is being held in Berlin until the 6th.
Harman, which prepared about 2,000m2 of a booth at Berlin Radio Tower Funkturm Exhibition Center, displayed variety of products such as Smart Audio, headphone, connected home, and audio for after-market cars under a theme of 'Connected Life'.
Especially Harman introduced AI voice assistant solutions that are add Smart performance to an already excellent sound quality for the first time. It introduced Harman Kardon's 'Allure' that is applied with Amazon's Alexa and JBL 'LINK' that is applied with Assistant. Because Harman Kardon already has 'Invoke' that is applied with Microsoft's Cortana, it produces all commercialized AI speakers. It is planning to introduce an AI speaker that is applied with Samsung Electronics' 'Bixby' in 2018. By applying variety of voice assistant solutions, Harman has prepared an opportunity to grab upper hands in global AI speaker markets that are becoming more competitive.
"There are about 50 millions of devices that interwork with Alexa and hundreds of thousands of products related to Home were sold during 8 weeks of summer vacation." said President Michael Mauser of Harman Lifestyle Audio sector. "We are expecting AI speaker markets as we are working with variety of partners."
Harman's next task is to strengthen synergy with Samsung Electronics, which has become its new partner.
Harman has been making technical cooperation with Samsung Electronics such as instllation of AKG audio technology into Galaxy Tab S3, supply of AKG earphones that are tuned according to Galaxy S8 and Galaxy Note 8 series, and application of Samsung Electronics' 'Cinema LED' screen and Harman's sound system for theaters to Lotte Cinema. Since this past July, they are working together in distribution and sales so that Harman Kardon, JBL, and AKG brands can be experienced and sold from every Samsung Digital Plazas and home appliance stores in South Korea.
"Combination of Harman and Samsung is a perfect setup." said President Mauser. "We have created the most comprehensive connected company by combining our audio and sound control technologies with Samsung's strengthens in mobile, semiconductor, and AI."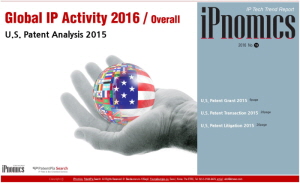 Staff Reporter Kwon, Keonho | [email protected]
Share the post "Harman Makes AI Speakers as Its New Driving Force and Strengthens Synergy with Samsung Electronics"