LG Electronics launched its second-half strategic Smartphone called 'V30' that has enhanced AI (Artificial Intelligence) functions. LG Electronics drastically improved V30's camera function, display, and usability.
LG Electronics launched 'LG V30' at Maritim Hotel Berlin on the 31st (German time).
With 700 South Korean and foreign press, representatives from mobile network providers, and representatives from IT industries in attendance, this event was broadcasted live through SNS such as Facebook and YouTube.
V30 is equipped with a dual-camera, has variety of modes for taking pictures and innovated camera performance. Taking pictures with V30 is equivalent to as pictures taken by experts. Standard lenses of V30's dual-camera has an aperture value of F1.6, which is the brightest out of current Smartphones on the market, and is installed with 'Cine Video Mode' that allows anyone to take pictures and images that are like movies.
In order to implement an unrivaled aperture value, LG Electronics decided to use 'crystal clear lens' as the glass material of the first lens, which directly receives light, out of six lenses that form standard lenses. Crystal clear lenses are usually used as lenses for expensive cameras such as DSLR since they are able to show more accurate colors and express feels based on facts as penetration ratio of visible ray for a crystal clear lens is higher than that of a plastic lens. By applying its own technologies, LG Electronics improved performance of LG V30's wide-angle camera so that it can take a picture up to 120 degrees.
LG V30's appearance is also improved through Full Vision display. While its screen is bigger, its size has been reduced. LG Electronics was able to complete high-class design by making LG V30 thinner and lighter.
LG V30 was able to overcome people's bias on phones with large screens being just 'huge and heavy' through technologies as its thickness and weight are only 7.3mm and 158g.
It is applied with 18:9 'OLED Full Vision display'. While it is equipped with 6-inch large screen, which is bigger than the screen of the previous model, its size has been reduced with width and length being reduced by 3mm and 8mm respectively. Samsung Electronics also increased sense of grip of LG V30.
Tempered glass that covers LG V30 implements sleek and unified design as it covers edges of the top, the bottom, the left, and the right of the front and the back of LG V30 with curved surface. LG logo is placed on the back of LG V30 so that LG V30 completes minimalism design that has nothing on the front of the phone except for a screen.
LG Electronics also improved LG V30's sound performance, which is the strength of V series. LG V30 is equipped with Hi-Fi Quad DAC (Digital to Analog) and added attractive tone tuning as LG Electronics worked together with B&O Play, which is a famous audio brand.
Besides these improved and new features, LG Electronics also introduced Assistant Korean service for the first time and drastically improved UX (User Experience) of LG V30.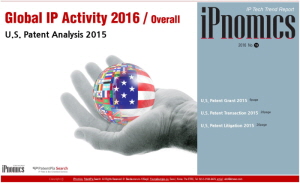 LG V30 will be available in black, cloud silver, Moroccan blue, and lavender violet colors and will be released in global markets sequentially starting with South Korea on the 21st.
"LG V30 is a true premium Smartphone that is packed with many of the state-of-the-art functions such as F1.6 crystal clear lens camera with 'Cine Video' mode inside of a fine minimalism design." said Department Head (President) Cho Joon-ho of LG Electronics MC Business Headquarters. "LG V30, which provides expert-like functions that are easy and convenient to use, will allow people to enjoy every day as a pleasant experience like a movie."
Staff Reporter Kwon, Keonho | [email protected] & Staff Reporter Kwon, Dongjoon | [email protected]