Share the post "Samsung Electronics to Increase Current Production of '3D DRAM' for Implementing AI by 30 Times"
Samsung Electronics is planning to increase an output of '3D-stacked DRAM, which is needed for high-performance AI (Artificial Intelligence) processors and servers, by 30-fold.
3D DRAM is TSV (Through Silicon Via) process technology and is produced by stacking DRAM chips vertically. Due to increase in bandwidth of I/O (Input/Output), speed of data transmission becomes much faster. It is likely that 3D-stacked DRAM produced by Samsung Electronics will be supplied to Intel and NVIDIA that are looking to go after markets for AI processors.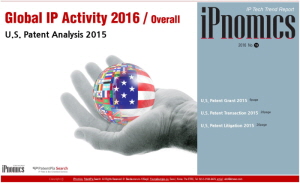 According to industries on the 30th, Samsung Electronics Semiconductor Business Department recently ordered 20 thermo-compression (TC) bonders from its partnering equipment manufacturer. TC bonder is major equipment that is needed to introduce TSV process.
TSV is a high-tech stacking method that drills very fine holes into a chip, stacks many identical chips vertically, and forms electrodes by filling holes with copper. TC bonder stacks individual chips with holes on top of a wafer that is processed into many layers. TC bonder is given its name because it uses method that stacks many chips through compression after applying heat.
This new TC bonder is innovative equipment that has 8 bonding heads. Samsung Electronics' current semiconductor production lines use 5 single head equipment. Arithmetically, productivity per equipment will increase by 8-fold if new TC bonder is used. If 20 TC bonders with 8 bonding heads on each are used, effect will be equivalent to using 160 single head equipment.
Starting from end of this year when operation will start after equipment is brought in, production capacity of Samsung Electronics' TSV stacked process will increase by 30-fold compared to current production capacity.
Installing 8 heads on a TC bonder is seen as an innovative technology because increase in number of heads had caused reduction in accuracy. However Samsung was able to increase performance and accuracy to a point where it is able to use new TC bonders for commercialized production lines after carrying out years of R&D with its partners.
First Samsung Electronics is going to increase production of HBM2 (High Bandwidth Memory) that is used for AI processors by utilizing this new TSV process and increase shipments of 3DS DRAMs which are next-generation main memories for servers.
HBM2 that has greatly increased number of I/O through TSV technology can receive and send 7 to 8 times more of data per unit time compared to GDDR5 which is currently the fastest DRAM. Its electricity consumption is also lower than electricity consumption of GDRR5. HBM2 will be used for Intel's Xeon Phi processor and NVIDIA's latest GPU (Graphics Processing Unit) processor that implement Machine Learning and AI through Machine Learning.
If HBM2 is a special DRAM that is used for ultra-high-performance processors, 3DS DRAM is main DRAM for server module that is implemented through identical stacking method. Although its hole for creating I/O is smaller than HBM2, its speed is faster than normal non-stacked DRAM and requires low power. It is likely that 3DS DRAM will be used for special servers that implement in-memory database (DB). Samsung once announced that it is developing related technologies with SAP, which is a German ERP (Enterprise Resource Planning) software (SW) company.
Through investments for increased production, Samsung Electronics is planning to ship about one million HBM2s and 3DS DRAMs each per month based on individual chip in 2018.
TSV DRAM stacking technology is also going to be used for CIS (CMOS Image Sensor). Samsung Electronics is preparing for mass-production after developing '3-layer stacked' product that lays logic chip and DRAM on top of CIS at the same time. If DRAMs are stacked on top of CIS, it creates space that can temporarily save data and allows one to use 'ultra-fast shooting' function that can take 1,000 pictures per second through a Smartphone camera. 'Slow Motion' function that is installed within Apple's iPhone 7 can take about 120 pictures per second. Performance of 'ultra-fast shooting' function is about 8 times more superior than function of 'Slow Motion'.
Staff Reporter Han, Juyeop | [email protected]
Share the post "Samsung Electronics to Increase Current Production of '3D DRAM' for Implementing AI by 30 Times"