Share the post "South Korean Research Team's Automatic Translation Technology Chosen as ISO Standard"
Automatic translation technology that was developed by a South Korean research team was chosen as an ISO standard. With just Smartphones that are installed with translation program with this standard and headsets, people who speak different languages will be able to communicate with each other in real-time without any inconvenience going through separate interface. It is expected that this technology will greatly contribute in removing language barriers throughout the world.
Electronics and Telecommunications Research Institute (ETRI, President Lee Sang-hoon) made announcement that its 'Zero UI automatic translation technology' was finally approved as an ISO standard at an association that took place in Paris on the 28th of July.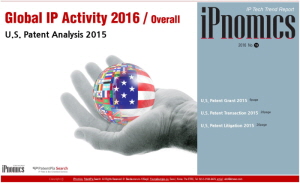 'Zero UI automatic translation technology' is composed of a technology that automatically connects surrounding devices (Smartphones), a technology that exchanges information, and a technology that indicates status. Its major technologies are 2-channel voice handling technology that divides and handles a channel that senses user's voice and a channel that inputs user's voice and barge-in technology that makes voice recognition possible despite complex sound being played.
When translation program application that is applied with this technology is installed in a Smartphone, it automatically finds out and translates language that is used by an other person as it automatically searches an application of an other person and exchanges information.
Because automatic translation function can be automatically turned on and off based on distance that is previously set up and strength of Bluetooth signal, one can select a conversation partner so that translated words are not sent to unspecified people who are around.
If one wears a Bluetooth headset, he or she can communicate with a foreigner without touching a Smartphone or doing any other actions. Current translation programs force one to start an application on a Smartphone and show a screen that has translated words to foreigners or have them listen to words through a speaker. However Smartphones that are applied with technology handle all middle interface processes automatically and foreigners can hear words in their own languages through their headsets even though they are talking in different languages.
Translation applications that follow this standard are all compatible with each other. Also any products can be used if headsets have Bluetooth function. However if one uses a headset that is applied with signal processing technology, which was developed as a supplemental technology, translation application then filters out any noise or a voice of an other person and translates information that is said by a user.
ETRI's research team is going to research behaviors of users and technical problems in the future and is planning to upgrade this automatic translation technology so that it adapts to changes such as telecommunication environment.
"We are going to apply demo of our technology to 2018 Pyeongchang Winter Olympics in order to inform excellence of South Korean technologies and to popularize our automatic translation technology globally." said a senior researcher (project leader) Kim Sang-hoon of ETRI's Voice Intelligence Research Group.
Staff Reporter Kim, Soonki | [email protected]
Share the post "South Korean Research Team's Automatic Translation Technology Chosen as ISO Standard"