Price tag for Kakao Games, which is set to become a listed company, is rising continuously. It showed positive performance during first quarter of this year and it is realistic that it will be worth more than $441 million (500 billion KRW).
According to stock markets on the 18th, asking price for Kakao Games' stock is about $7,061 (8 million KRW) per stock. Within just a month, its stock has risen by almost $1,765 (2 million KRW). Because there are almost no sellers, this kind of upward trend is likely to continue for awhile.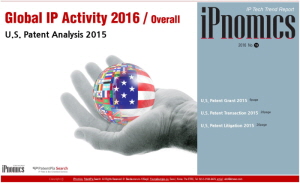 There are only about 50,000 stocks that are issued for Kakao Games. It has 50,060 common shares while it has 3,926 redeemable convertible preference shares. Kakao Games calculated its business to be worth about $441 million (500 billion KRW) since last year and has been pushing for IPO (Initial Public Offering).
Although its worth was thought to be high when it first announced its plan to be listed, situation has changed after this first quarter. Its operating profit for first quarter was more than $8.83 million (10 billion KRW) and it surpassed its operating profit from last year.
Online game called 'Black Desert' and mobile games called 'Friends Popcorn', 'Welcome to My Home', and 'Kungfu Panda 3' that were released last year have carried Kakao Games' performance.
It also confirmed distribution of 'Eum Yang Sa', which is a mobile game that became very popular in Chinese market during first half of this year', and has secured a driving force. It is heard that Kakao Games started negotiating with Pearl Abyss about 'Black Desert Mobile (tentative name)'.
"Kakao Games' stock value is high as it has not done capital increase and there are many games that will become more than moderately successful due to Kakao platform." said a representative for a stock industry. "It is expected that its stock will continue to rise for awhile as there aren't stocks that can be sold while there are many buyers."
Kakao Games recently increased its business value even more. Reason why it postponed selection of an organizer is also due to its high expectation. Fact that Netmarble Games achieved higher offering price than an initial expectation as it was recognized for its competitive edge in mobile game markets also triggered Kakao Games to increase its business value.
If last year's operating profit and business value worth $441 million (500 billion KRW) are substituted, Kakao Games' PER (Price Earning Ratio) is 50. However based on first quarter of this year, its PER is 12. Netmarble Games decided on offering price by having PER to be 76 in May. Although its value seems to be higher than its actual value, Netmarble Games' offering price is not dropping too much after Netmarble Games was listed and it is standing pat.
"Although markets were doubtful about our business value when we announced our plans to be a listed company at the end of last year, situations have turned around." said CEO Nam Goong-hoon of Kakao Games recently at a press conference for 'Eum Yang Sa'. "Our business value ($441 million) is actually pretty cheap compared to how our quarterly operating profit surpassed our yearly operating profit." He also added by saying that Kakao Games is discussing internally on which way is the best way to be listed to be valued the most and its goal is to be a listed company in 2018.
45.4% and 29.4% of Kakao Games' shares are held by K-Venture Group, which is Kakao's subsidiary that specializes in investments, and Kakao. CEO Nam Goong-hoon (9.52%) and CTO Kim Jong-yoon (4.36%) are the main shareholders. Party Games and 4:33, which are mobile game companies, have 1.82% and 1.57% of shares respectively. Since CEO Nam Goong-hoon took over the engine, Kakao Games has given its executives and employees about 5,000 stock options until now.
Staff Reporter Kim, Siso | [email protected]