LG is going to have Silicon Works, which is one of its subsidiaries, focus on semiconductor business and have Silicon Works make about $875 million (1 trillion KRW) in sales annually. LG had not touched on semiconductor business ever since it sold LG Semiconductor during President Kim Dae-jung's administration. However recently it has been expanding its semiconductor business towards IoT (Internet of Things) and cars through display chips.
According to industries on the 20th, LG has decided to transfer rights to mass-produce and sell major products from SIC Center, which is under LG Electronics' CTO, to Silicon Works. They are talking about timing, ways, and detailed operations regarding this transfer and it seems that this transfer will take place during second half of this year at the earliest.
Silicon Works is a semiconductor company that mainly manufactures display chips. LG purchased shares of Silicon Works from Comet Network and LG Display in 2014 and incorporated it as a subsidiary. Afterwards it has been carrying out strategies to promote Silicon Works as LG's main semiconductor business.
Reason why LG Electronics has decided to transfer rights to mass-produce and sell major products from SIC Center to Silicon Works is due to efficiency. It was inadequate for Silicon Works, which made about $534 (610 billion KRW) in sales last year, to carry on entire employees from SIC Center. LG Electronics also considered possible resistance from employees while transferring employees from SIC Center to Silicon Works. Due to this reason, SIC Center will be in charge of planning and designing of products while Silicon Works will be in charge of mass-production and sales.
When Silicon Works obtains the rights to mass-produce and sell products from SIC Center, it will be easier to sell them to foreign customers in China, the U.S., and Japan. Silicon Works is increasing percentage of foreign sales by agreeing to supply its display panel driver ICs (Integrated Circuit) to China's BOE and CSOT.
SIC Center is a group that designs SoC (System on Chip) and supplies it to business headquarters and its major product is SoC for digital TV (DTV). DTV SoC produced by SIC Center is supplied to LG Electronics' HE (Home Entertainment) business headquarters and is used for premium LCD and OLED TVs. When Silicon Works obtains the rights to mass-produce and sell products from SIC Center, it is expected that there will be new sales from DTV SoC. SoC for Smartphones is not going to be an item that will be transferred to Silicon Works. SIC Center stopped developing Smartphone SoC early this year as it believed that it did not have any business value. Related employees were broken up and placed in VC (Vehicle Component) business department and MC (Mobile Communications) Business Headquarters.
After acquiring Silicon Works, LG is focusing on resources for semiconductor business within its company. Silicon Works acquired large OLED driver IC business from Lusem, which is LG's subsidiary, in early 2015. Afterwards it absorbed SIC Center's display semiconductor design business and combined it with business it acquired from Lusem. By acquiring these businesses, it internalized technologies for small OLED driver IC. At the end of last year, it promoted Executive Director Son Bo-ik, who used to be the manager for SIC Center, to a vice-president and appointed him as the president of Silicon Works.
"As LG Electronics has decided to use LG Display's OLED panels for its second-half strategic Smartphone, sales from small OLED driver ICs will be regularized." said a representative for an electronic industry. "If Silicon Works obtains the right to sell SiC Center's SoC, Silicon Works' yearly sales will surpass $875 million (1 trillion KRW) in a heartbeat as there will be a new dynamic force."
Besides display driver IC and DTV SoC, Silicon Works is also promoting automotive semiconductors as new driving forces in the future.
"We are currently discussing about transferring rights to mass-produce and sell products from SIC Center." said a representative for Silicon Works. "We have not decided on any detailed plans yet."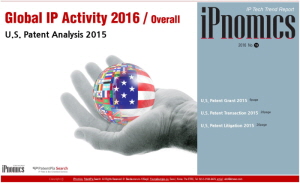 Staff Reporter Han, Juyeop | [email protected]