Share the post "A4WP to Establish Non-Contact Wireless Charging Infrastructures in Shenzhen"
Non-contact (magnetic resonance) wireless charging global alliance called A4WP (Alliance for Wireless Power), which is led by Samsung Electronics and Qualcomm, is planning to establish wireless charging infrastructures in Shenzhen, China. When these infrastructures are established, wireless charging will be possible in any public places such as airports, subways, hotels, restaurants, and shopping malls. It is expected that related companies will enjoy 'trickle-down' effect as number of demands for components rise rapidly due to great increase in number of markets for non-contact wireless charging.
According to industries on the 7th, AirFuel Alliance made a partnership with a city of Shenzhen and has decided to make Shenzhen as 'global non-contact wireless charging hub' along with other companies that are part of this alliance. AirFuel Alliance refers to non-contact wireless charging alliance that was established in 2012 with Samsung and Qualcomm leading the charge.
Charging method that is currently generalized is contact-type (magnetic induction) method. It will be interesting to see whether or not a project that is pushed by Shenzhen will become a catalyst that will charge standards for wireless charging technologies.
This is part of 'Smart City' project that is pursued by Shenzhen, which is a major high-tech ICT (Information Communication Technology) city in China. Shenzhen started on a business that will form an ecosystem for magnetic resonance wireless charging since last year.
Although technical barriers are high for non-contact charging is high, it is emerging as a next-generation charging technology. This method allows a device to be charged even when it is couple centimeters away from a charging plate. Many devices can be charged with just single charging plate. This method also overcomes a limitation of contact-type charging method where heating occurs when metallic material touches a charger.
Although it is not yet known on how Shenzhen is going to operate wireless charging infrastructures, it seems that they will be operated based on variety of software and services.
"Because supply rate of non-contact wireless charging is still low, unit costs for components are expensive and technical barriers are high too." said a representative for a South Korean wireless charging industry. "However dynamic of next-generation wireless charging technology is starting to turn towards non-contact wireless charging."
Major Chinese Smartphone manufacturers are also working to commercialize non-contact wireless charging technologies. Huawei is testing non-contact wireless charging technology to its own flagship Smartphones and is preparing to release them sometime during first half of this year. Meizu is also planning to release new Smartphones with non-contact wireless charging technology by end of this year. Expectations on how dynamics of technologies will change are high when major Chinese Smartphone manufacturers, which are leading in global markets in amount of shipments, start to work on commercializing non-contact charging technology.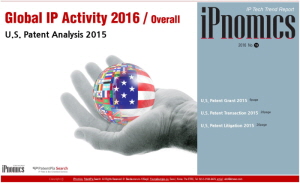 Companies that manufacture components and parts are looking for trickle-down effect. They are planning to accelerate in developing and commercializing technologies by preparing for markets for non-contact wireless charging infrastructures to become huge markets starting with Shenzhen.
"Chinese Government, private companies, and association are joining hands to open up a generation of non-contact wireless charging." said a representative for a wireless charging industry. "We hope that changes in charging infrastructures in China, where shipments of Smartphones are increasing every year, will turn China into a global market."
Staff Reporter Park, Sora | [email protected]
Share the post "A4WP to Establish Non-Contact Wireless Charging Infrastructures in Shenzhen"