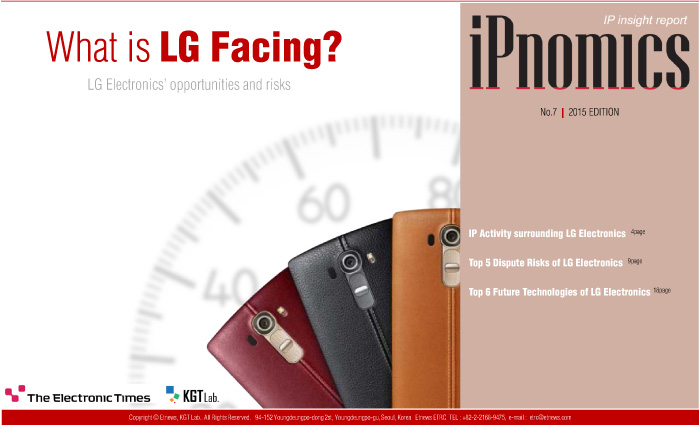 Summary
LG's smartphone-related IP competitiveness has risen, however patent litigation threats are also increasing rapidly.
The primary interest of those NPEs who sued LG is quickly shifting to smartphones.
For this report we analyzed LG Electronics' dispute risks and future technologies and threats from patent trolls (NPEs) and global competitors are never the less increasing very quickly in 6 of the Top future technologies, including smartphones which LG Electronics is heavily concentrating on.
---
Table of Contents
1. Summary
2. IP activities surrounding LG Electronics
- LG Electronics' patent litigation in the "period of management"
- Patent lawsuits brought against LG Electronics
3. Top 5 IP dispute risks of LG Electronics
- Technology groups involved in patent lawsuits brought against LG Electronics
- Technology groups with a high litigation risk
- Top 5 LG Electronics patent dispute risks
4. Top 6 future Technologies of LG Electronics
- Technology segments in which patents purchased by LG Electronics sharply increased
- Technology areas in which LG Electronics' registrations sharply increased
- LG Electronics' top 6 future competitive risks
5. Appendix
---
2015.05 | Publisher : Electronic Times Research Center(ETRC)